Juniors/Scholarships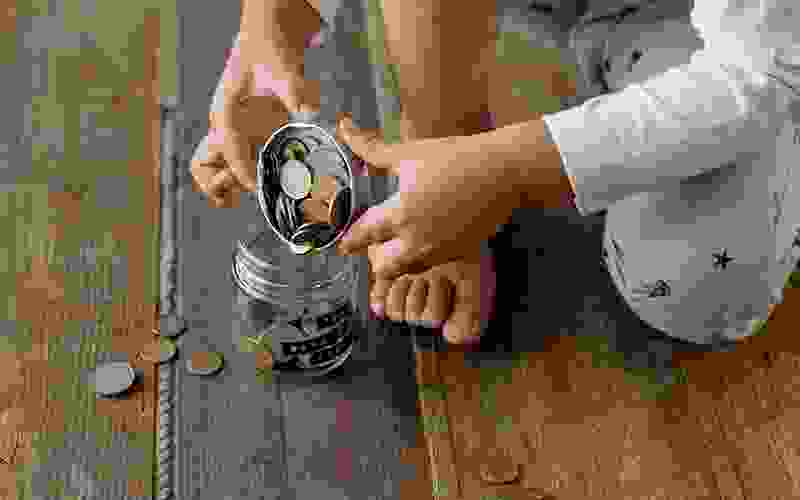 Join our School Saving Scheme
Thomastown Credit Union Ltd offers Junior savings accounts to pupils that fall within our common bond.  These accounts are offered to pupils in First Class upwards. We visit Bennettsbridge Mixed National School, St. Mary's National School and Scoil Phádraig to enable your child to save with us.
Children will only develop a savings habit by actively and regularly saving.   A savings habit is a positive thing for children – it can help to give them a feeling of independence and gives them a sense of responsibility.
What is needed to open a Junior Account?
Completed Application Form

Parent's/Guardian's Photo Identification

Proof of address in the last 6 months
Your child's Birth Certificate/Passport

Proof of your child's PPSN
Please note when a child reaches 7 years of age and can give receipts, the signing parent/guardian will no longer have access to the account.  As from, 29th of April 2021 the maximum shareholding for a minor is €3,000 and €1,600 is the maximum amount that can be lodged in a calendar month.
The Credit Union may ask the Minor turning 16 to sign a new membership form and provide updated ID and Proof of Address. €10 needs to kept in the account at all times to maintain continuity of membership.
Minor accounts operate differently to adult accounts in a number of respects:
Below the age of 7 guardians can open and operate an account on behalf of the minor
Money in a child's account is the sole property of the child and no other person (including the parent/guardian or person who originally opened the account) is entitled to use this money for his/her benefit.
Guardians will be signing to verify all withdrawals for minor a/cs below the age of 7 to outline all withdrawals are for the sole benefit of the minor.
Between the age of 7 and 15 a minor needs to sign the account opening form but can be accompanied by a guardian. The minor must sign for all withdrawals on the account and operate the account.
From 16 a minor can open and operate their own account in full and can have full internet access if they so wish.
Any person can lodge to a Minor account, regardless of the age of the minor, but they will not receive a balanced receipt unless the minor is aged under 7. Instead a receipt displaying the amount lodged is provided.
No loans can be issued until a minor reaches 18 in accordance with contract law.
Nominations cannot be filled out on minor accounts.
Authorisation to withdraw cannot be filled out for minor accounts
Credit Union School Quiz
Thomastown Credit Union Ltd takes part in the Credit Union Schools Quiz in January. This event is very enjoyable. We invite primary schools in the Common Bond to participate by selecting two under 11 years teams and two under 13 years teams from their schools.
There are usually 16 teams participating, with the winning team from each age category going forward to the next stage in Kilkenny, where their knowledge is tested against other teams from other credit unions in our Chapter. The top teams from this stage get to compete in the All Ireland Final.
Thomastown Credit Union are proud to have been represented in the All-Ireland Final on two occasions.
Credit Union Art Competition
We also participate in the Credit Union Art Competition in October. This is open to all age groups. It is run in a similar manner to the Schools Quiz.
The top entries are selected by three judges who have experience in Art (no credit union staff are involved in judging). They go forward to the next stage against other credit union entries in our Chapter. The successful entries go forward to the All-Ireland Art Competition, and the overall winners are published in the Credit Union calendar.
Future Initiatives
We welcome all members, parents, teachers, and club officials to put forward any ideas to encourage youth development. All ideas put forward will be assessed by the Board of Directors of Thomastown Credit Union Limited